During the lockdown, more and more singles have turned to online dating. Sites with video calling functionality have become even more prevalent as they give daters the option for a virtual dating experience, whilst still adhering to the lockdown rules.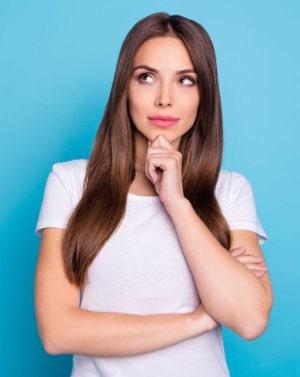 With so much choice on the internet, how do you find the best dating site for you? Whether you're mad about sports, passionate about parenting or are simply looking for a casual hookup, you're sure to find someone who shares your interests, hobbies and lifestyle choices online.
Sites for love and friendship
There are plenty of sites for those looking for friendships, relationships, love and companionships. 
These sites will offer a whole range of profile fields and search criteria that will allow you to select areas of a potential partner's looks and lifestyle that you'd be attracted to. These typically range from: hair colour to height, hobbies and interests, smokers or drinkers and whether they have or want children. 
You can also select age and distance from you, making the dating experience easy!
Sites for mature singles
If you are looking for love later in life, you'll likely want to meet someone of a similar age with similar hobbies. Most mature themed dating sites will offer interests tailored to those over 50, such as golf, wine tasting and yoga. You can also select if you're retired, working part time or still hard at it, working a full time job doing something you enjoy.
Sites designed for those aged over 50, also cater for those with specific age requirements, which reduces the time it takes to syphon out those who are out of your preferred age bracket. This gives you more time to focus on those who may be a suitable match.
Sites for casual sex
If you're looking for something more casual, there are a multitude of sites that offer hook-up type relationships. Whether you want to flirt, chat or even meet, there are dozens of sites that offer commitment-free or short-term physical and emotional relationships with like-minded singles.
If you have a specific kink or fetish, there are also sites specifically tailored for those too! This gives you the opportunity to meet others with the same sexual interests without the embarrassment of not having anything in common. Why waste time when you can chat to someone who also wants care-free sex with that same little bit of spice?
There are lots of dating sites out there but here we offer you the best. Why not browse now and see if there is a site for you!