Welcome to dating review, the specialist website that focuses on one thing and does it really well, to help you get the most out of your casual dating experience! Casual dating is such a positive thing to be doing. It is great for your self esteem, a brilliant way to have some really fun nights out, and sex has been scientifically proven to be good for you! So on so many levels casual dating has brought a lot of good to so many people. The best part? It is always a win-win, as both parties get to enjoy both the date and sex should they want it.
Other relevant articles: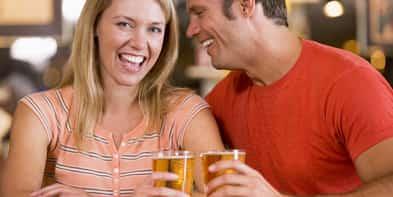 So you have been online, you have been messaging a few people and you have a couple from the keen ones that you also like back, so you decide to meet in person. It has been left to you to decide where to meet up, where to go. So what are the best places for a casual date? Before we can answer that, we first have to calibrate your dating attitude correctly.
Calibrating your attitude
Casual dating is different, in that unlike formal dating it is exactly what it says in its description. It is *casual*. This means that rather than try too hard, or stress or worry about whether or not the place you are going on the date is a good choice, the most important thing to do is recognise that it doesn't matter! One of the huge advantages of casual dating is that you can be casual about it, so where ever you go, be sure that there is no wrong decision here, all choices are good choices. Well nearly all good choices. So with that in mind – let's start with what not to do.
What not to do!
The worst thing you can do for a first date, is something over the top and extravagant. Do not take her/him on a champagne helicopter ride around London, do not go hot air ballooning or parachute jumping. All of these things cost significant money and that sends an important message, it says that there is something so wrong with you, that you feel the need to make up for it by spending lots of money on a stranger that you have never met before. It near guarantees that they will not see you a second time. Save it for a 3rd or 4th date.
Coffee – the best option
Going to a coffee place near where you work is the perfect option. It shows that you don't want to make too much of an effort, keeps everything low key and easy, and most importantly it keeps things casual.
Pint – go to the pub
Going for a drink is the next best thing. More appropriate for an evening meeting, going for a drink is an easy casual thing to do.
Grabbing a bite to eat
Note the wording – this is *not* go to a fancy restaurant, this is grab a bite to eat. Something casual, something easy. Handle this choice with care!
As long as you keep it casual, you can't really go too far wrong.